Exterior House Painting Boise ID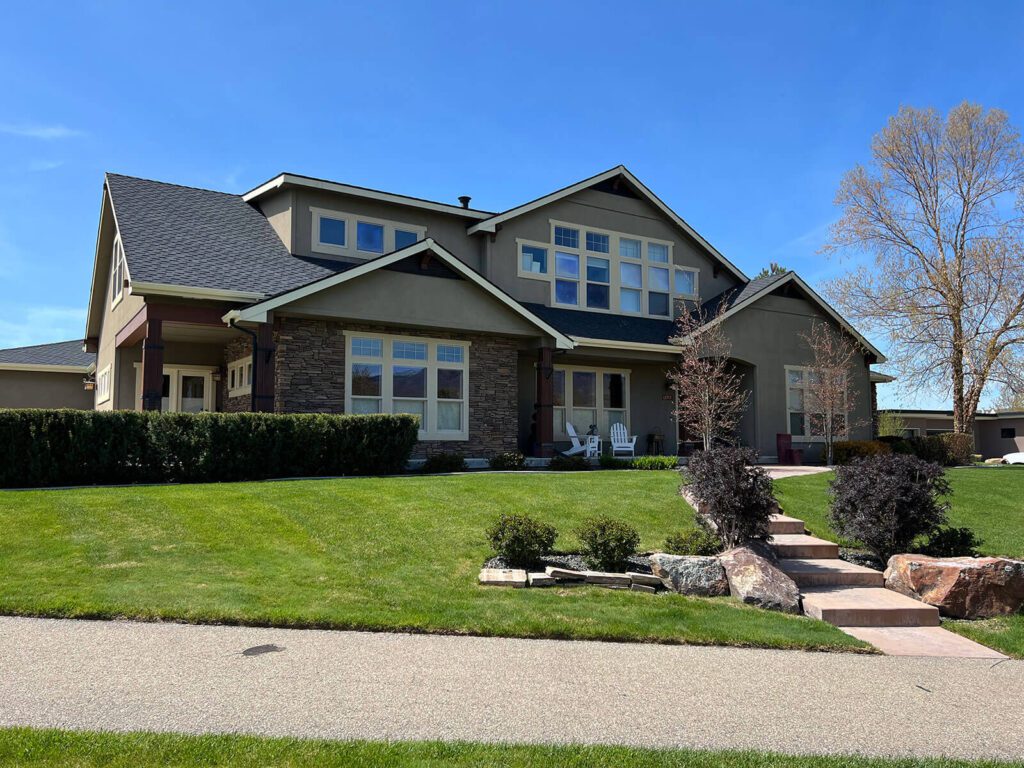 There isn't a better company to hire when it comes to exterior house painting in Boise ID, including all of Canyon and Ada counties. At Boise Home Painting, our goal is to be the best exterior house painting company in the Treasure Valley. That starts and ends with providing you with stellar service. Give us a call to get your free estimate here!
What makes us some of the best exterior home painting contractors in Boise? We believe in going the extra mile. That means we use high-quality paint from the local Sherwin Williams and multiple coats of it. We're strong believers in backroll. When painters don't use backroll on the exterior of your house, you'll have to repaint it in about five years. We also handle all of the prep and clean-up work for you. Your experience with a Boise home painting contractor should be a great one, from start to finish. We know that we have to provide you with that experience if we want to stay in this business for the long haul.
Profesional Exterior Painting Contractors
Painting the exterior of your home comes with a whole host of benefits. In addition to making it look great, new paint also increases its resale value, curb appeal, and will make it last longer. It's also one of the most cost-efficient ways to renovate your home. You won't regret having us paint the exterior of your home!
Professional Boise Exterior Painting You Can Trust
The most obvious benefit to exterior home painting is the new and improved look. Whether your tastes have changed, you just purchased a home and want to make it custom to you, or you just want to renew the original beauty of your home, exterior house painting in Boise Idaho is a great way to go. Let us paint the exterior of your home and make it look just the way you've always dreamed!
Boise is a unique and beautiful area nestled in the heart of Treasure Valley. It's near beautiful mountains but doesn't usually get very much snow. Even without much snow in the winter, it can still get really cold at night. And with the sun being out until almost 10 pm in the summers, the exterior paint on your house can fade quicker than in other cities. We'll give you a free color consultation to help you choose what colors would look best. But if you already know the colors you want to use, we're more than happy to make that happen for you.
Top of the Line Exterior House Painting Boise ID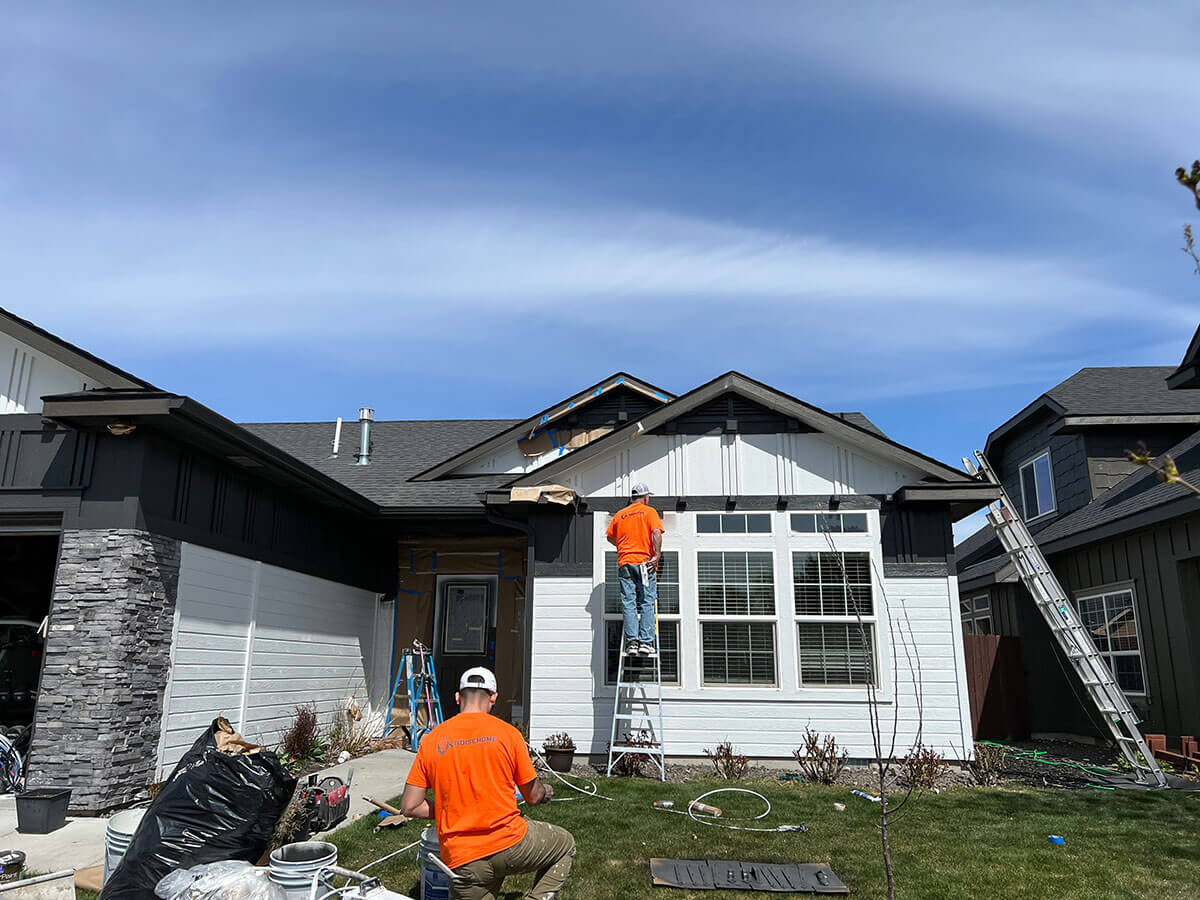 We take great pride in our work. That's why we make every effort to provide you with high-quality service by using top-of-the-line products and materials. Our exterior house painters have extensive experience in painting homes and will make every effort to ensure you're happy with the end result. Get your free quote today!
While we're experts when it comes to exterior house painting in Boise Idaho, we also offer other paint services as well. Here are a few of the other services we provide:
Kitchen cabinet painting
Baseboard painting
Dry rot repair
And more!
Our Exterior Painting Process
Every exterior house paint job we do starts the same.
The first thing we do is power wash the exterior of your home.
Then we'll scrape, sand, prime, and caulk any area on your house that needs it. This fixes holes from nails and screws but we also focus on the areas around your windows. We'll paint the exterior of your home with a coat of primer next.
Once we've done an intense job of cleaning and prepping, then we'll add another coat or two of paint. This isn't just any paint. We use paint meant specifically for the exterior of houses that we buy locally and we back roll every time.
Every exterior house painting job we do in Boise comes with back rolling and back brushing. These are methods in which we use a paint sprayer before brushing and/or rolling the paint again onto your home. This helps the paint last much longer because it gets deeper into the surface of your house exterior. Who doesn't want their exterior house paint to last longer?
Once we've back-rolled your home, we'll paint the rest of your home including the trim, doors, and everything else with the colors you want. This adds another coat of paint!
Lastly, we'll paint your gutters. We do this so that they'll look brand new just like the rest of your house's exterior.
We should mention that we'll clean everything up afterward to make sure your paint job looks great and so does the area around it.