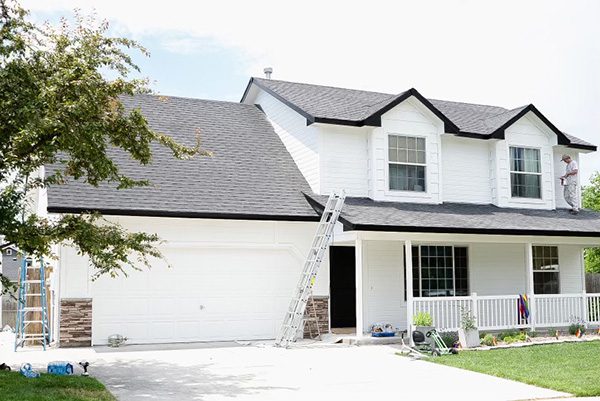 Eagle, Idaho is one of the most beautiful places in the Treasure Valley. If you're fortunate enough to live in this coveted area and are looking for an excellent Eagle painting contractor, look no further than Boise Home Painting. Our team of professional painters has years of experience and can help make your home look new again. Whether you have never liked the color of your home, you want a more updated look, or your current paint is looking worn and faded, we can help. 
We know you have options when it comes to hiring a painting contractor in Eagle. That's why we are more than happy to stop by and give you a free quote on the interior or exterior of your home. We also back up all of our painting services. If you aren't satisfied, neither are we.
Eagle House Painters 
We are a family-owned business that has carried on the tradition of painting houses for generations. The owner of our company, Chris Jordan, was taught the skills of the trade by his father and his father before him. Painting is in our blood and we strive to carry on that legacy with every project we commit to. We give it our all when it comes to Eagle home painting and that means paying attention to every detail. We'll take care of all the prep work, paint application, and all the cleanup. We are meticulous with our taping and cover everything necessary with plastic for protection from possible overspray. Whatever it takes to guarantee you have a positive experience, we'll make it happen. 
Professional Eagle Painting Contractors 
Your home is likely your most valuable asset. When you hire a painting contractor, you want to know it's in good hands and will be taken care of. Getting your house painted isn't cheap and you should be completely satisfied with the finished product. A quality paint job should be the envy of all your neighbors and make your house a place you enjoy coming home to. 
We are skilled at both interior and exterior painting and take great pride in our work. We treat every customer like family by being meticulous in our craftsmanship and paying great attention to detail. Our goal is to give you a great experience and help you love your home.
Eagle House Painting Contractor Services We Provide 
Our team of Eagle house painters offers a variety of top-rated painting services to homeowners and business owners alike. There's certainly a lot more to a quality house painter than just slapping on some paint. Of course, we cover the basics, but we offer so much more. We can patch and caulk any cracked exterior areas for water protection and provide a desirable surface for paint application. Painting over damaged siding or stucco isn't our style. We can repair your siding or trim prior to painting to ensure a beautiful finish. Below is a list of just a few of the painting services we provide: 
About Eagle Idaho
Eagle is a quaint suburb nestled in the Boise Foothills. Home to Eagle Island State Park, it's known for its lush golf courses and beautiful greenery. Uniquely beautiful and family-friendly, Eagle is one of the fastest-growing communities in the Treasure Valley filled with custom new homes. Even with all the growth, there remains a small-town feeling largely due to the downtown vibe which only adds to its charm. 
The city of Eagle has grown to a population of just over 20,000 and is known for its high-end custom homes. It's no secret that people are flocking to the Boise area in droves, and Eagle is no different. Even with all the growth, crime rates are still low and their schools have an excellent reputation. New communities are being built as more and more people realize this quiet, beautiful town exists.
It offers the convenience of the city, with the natural beauty of gorgeous community parks such as Reid Merrill Park as well as access to the Greenbelt. From the well-established neighborhoods to the new communities on the rise, we've painted our fair share of homes in Eagle and hope to continue to be the top Eagle painting contractor for years to come.